Richard Malovic is the CEO and founder of Whalebone, a cybersecurity company that he co-founded in 2016.
Whalebone's mission is to bring cybersecurity to one billion and is working on achieving this by offering millions of everyday internet users unyielding protection without the need for them to download anything. By partnering with telco operators – among others – they ensure that their products operate on the network DNS level, so that they can protect all the connected devices, including the IoT and other devices that are otherwise difficult or impossible to protect. On top of that, all of this happens in the simplest possible way, so that everyone gets a chance to be seamlessly protected. GO is among the telcos using Whalebone's technology via their Secure Net product.
In 2021, Whalebone raised $3,000,000 to help fuel their growth.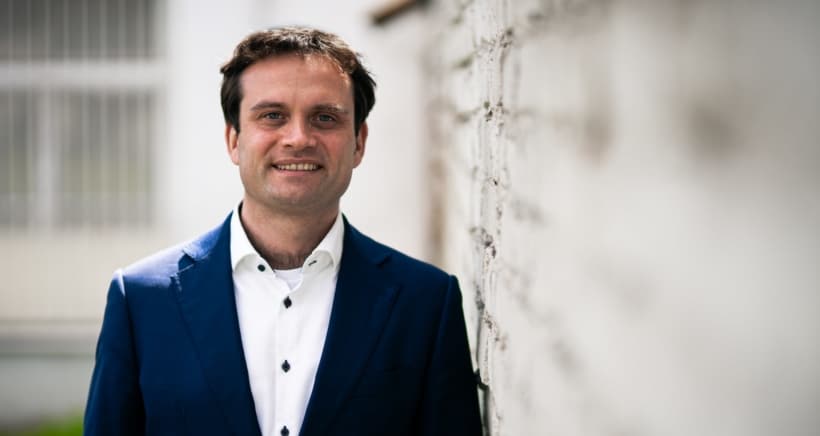 Can you describe what you do in 20 words or less?
We provide network-level cybersecurity to consumers and businesses with zero disruption to the user experience.
Okay. Can you tell us a little bit more?
Well, to put it simply, we protect people against cyber threats without installing any software into their devices. We do that on the DNS level. Our main customers are communication service providers that seek to make their internet secure and add an extra revenue stream.
How similar is the product you sell today to the original vision when you set out the company?
From the product perspective, it's actually quite similar. But from the business perspective, it's a whole another story. We thought we would deliver network enhancement to our customers but what we really provide at the end of the day is a fantastic revenue stream with a great value for the end customers.
What was one reality of being a start-up founder that surprised you?
What I learned with Whalebone was that the key to success is persistence. In other words, it's not only about being agile and fast, even though that's also omnipresent in this environment. In many situations, you need to be patient, persistent, and uncompromising when it comes to your deep convictions.
How much time did it take you to make your first sale, and what was the interaction like?
It took us more than two years to make our first sale and it took us more than three years to make a major sale. The sale cycle might seem long, but it wasn't all about selling back then. It just took some time to go through the maturing process of our entire company and of the product itself, finding its place on the market.
In the beginning, the interactions needed to be intensive and very persuasive. Our customers are mostly nationwide telecommunications providers. Back then, it took a lot of effort to gain their trust and convince them to closely collaborate with a startup. In some cases, we built relationships with dozens of people working for our future customers over time.

What piece of advice would you give your younger self or other young startup founders?
I would advise them to be really picky about the people they listen to. If someone is giving you advice, most of the time, they actually want to help you. Very often, though, they might have no idea what they're talking about. Maybe your particular business is way too different from what they're used to. Listening to the wrong people might be devastating for a startup.
More information about Whalebone can be found here.